---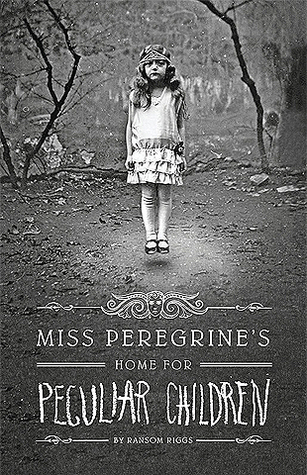 Miss Peregrine's Home for Peculiar Children
(Miss Peregrine's Peculiar Children #1)
Author: Ransom Riggs
Reading Level: YA
Genre: Paranormal
Released: June 7th 2011
Review Source: Quirk
A mysterious island.

An abandoned orphanage.

A strange collection of very curious photographs.

It all waits to be discovered in Miss Peregrine's Home for Peculiar Children, an unforgettable novel that mixes fiction and photography in a thrilling reading experience. As our story opens, a horrific family tragedy sets sixteen-year-old Jacob journeying to a remote island off the coast of Wales, where he discovers the crumbling ruins of Miss Peregrine's Home for Peculiar Children.

As Jacob explores its abandoned bedrooms and hallways, it becomes clear that the children were more than just peculiar. They may have been dangerous. They may have been quarantined on a deserted island for good reason. And somehow—impossible though it seems—they may still be alive. 

A spine-tingling fantasy illustrated with haunting vintage photography, Miss Peregrine's Home for Peculiar Children will delight adults, teens, and anyone who relishes an adventure in the shadows.
Now I didn't pick this book up for myself, I was loaning books to a good friend and was given this among others to read in return, we essentially traded. Now at first I wasn't really into it, after all it's not something I saw myself enjoying and at times came across a tad spooky/scary. Not my thing, i have issues with anxiety and it was ticking it. It was however a great read, good story and it was making me want to devour the book, even while reading in broad day light to steer off any anxiety. Yes, I'm a bit of a scaredy cat at times.
Once I picked up the book it was all a go, really good I had to eat it all up. If you like a suspenseful read with a fascinating story then this is for you. Honestly I couldn't even begin to explain this book without sounding crazy, as Jacob tries and fails to do so within the novel.
I would give this to a friend, it was a good book. It was about so much more than I expected from the synopsis and really any info is giving away too much. Sorry, no spoilers here!! I read this book within three days 🙂 The next novel I will be reading to review is The Looking Glass Wars by Frank Beddor (also loaned to me).